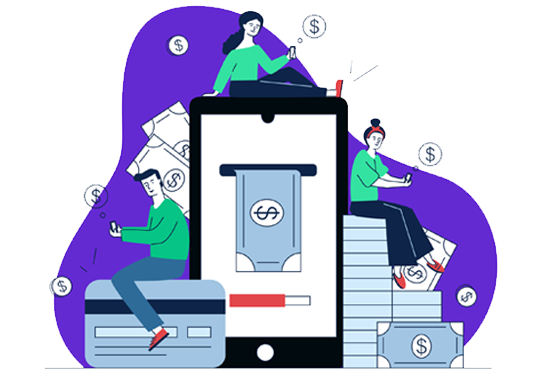 Pay Per Click Marketing
PPC also known as Pay Per Click is an important feature of Digital Marketing. The basic feature of PPC is advertisers pay a fee each time one of their ads is clicked. To buy visits to your site organically, PPC is useful
To build a good PPC campaign, a lot of research is to be done to get the correct keyword, to organize these keywords correctly for setting up PPC landing pages that are optimized for conversions.
Get PPC campaign done in cost effective way to earn more traffic to your page.
Best Ever PPC Services
TYPES OF PPC
Google Adwords
Google Adwords, most commonly known as Google Ads works on pay per click model. Every time a search is initiated, Google runs a scan on its own and gets a series of award-winning ads to be filling the valuable ad space on its search result space. This system allows winning advertisers to reach potential customers at a cost that fits their budget.
PPC Optimisation
PPC optimization includes features like Managing, testing, refining and ultimately, improving campaigns that exist within a pay per click marketing campaign. To increase PPC optimization, it is necessary to avoid using negative keywords, increase the quality score and also to perform competitor analysis test.
YouTube Advertising
Youtube advertising is one of the most important PPC campaigns. It is necessary to target the right audience while going for youtube advertising. Target your video ads to reach a range of videos, channels, and sites relevant to topics of your choosing.
Remarketing
Remarketing, also known as Retargeting is used to show ads to people who have already visited your website or has used your app previously. Remarketing makes your users re-visit your website and brand it with him even after they left your site through pay-per-click ads.
PPC Audit & Reporting
Regular PPC audit is essential for creating a good pay per click campaigns. A PPC audit is the best way to dig into your PPC account and discover specific areas that need improvement
Multilingual PPC
Multilingual PPC involves campaigning in local areas. This includes a lot of keyword research based on understanding the customer and also the local dialects. Create an eye-catching landing page to attract more eyes.